Morning Light | Landscape Photography
Author: Dan Amyotte
Originally Posted: April 22nd 2019
One thing said about photography is that timing is everything. With a busy toddler in the house I don't get a lot of free time to be patiently wait for that perfect shot. I'm more of an opportunistic photographer these days. That being said the bright side of having a busy toddler in the house is more often then not you find yourself awake before sunrise. I guess that's not so much a bright side. Over the Christmas holidays, yes I know bit of a time delay, please see above statement on busy toddler.
But i digress, so we were spending time at the cottage and had experienced a huge snowfall overnight. Getting up early in the morning I thought it would be a perfect opportunity to get some sunrise photos off the glistening snow. The winter season is spectacular in the woods and becomes magical when that winter wonderland setting is an undisturbed masterpiece void of any trace of human existence. I headed out with both camera and drone. Along the way I captured one of my favorite images this year. The sun rising from over the ridge and peaking through the snow capped trees. A delicate balance of light and shadows falling on the road ahead of me.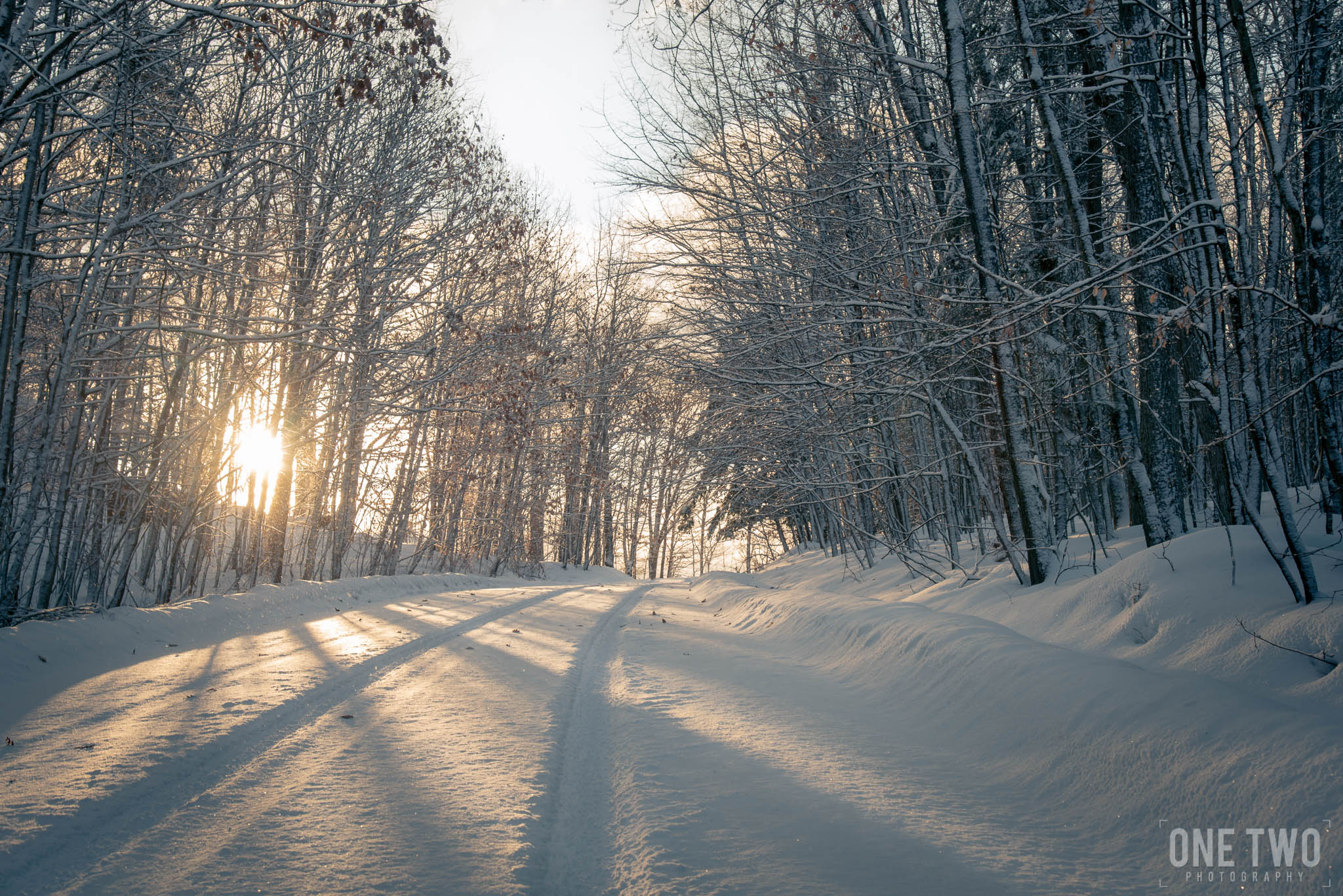 As the sun slowly rose over the horizon I made my way to the top of the ridge. Through the barren trees there is a good view of frozen Lake of Bays below. I particularly like this image with the sun shining through the trees with the lake and horizon in the background.
A few days later on our way home as we were driving out of town, I literally had to pull the car over as I witnessed such a serene setting. Many people may be familiar as this is next to the bridge on Dwight Beach Road not too far from the town beach. A small bay leads under the bridge and into a clearing. During the summer months I'm always convinced I will see a moose there one day but it has yet to happen. I have taken a few shots from there in the summer but the setting never truly translates onto film like it does in real life. Like I've said many times before, it's all about timing. This was the time, with the half frozen water, the reflection from the snow covered trees, everything in perfect balance. I truly love how this one emerged.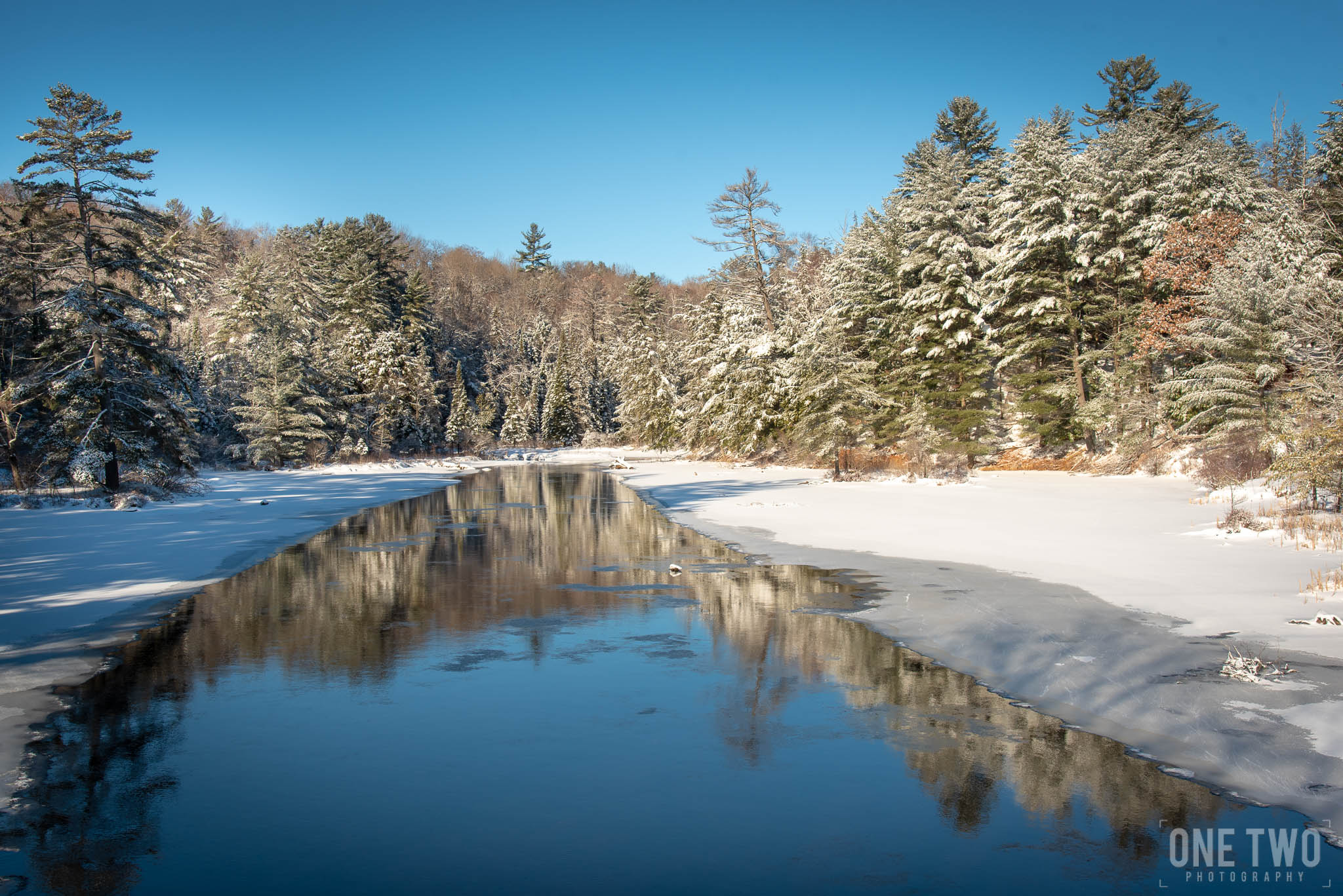 These prints are now available for sale in the wall art store. Please have a look around with everything from cottage lifestyle to the busy New York cityscape. I am sure something will look lovely hanging on your wall.
To purchase these prints or browse the online store, click here.
Also if you're in the greater Hamilton area, I am now booking portrait sessions, including family, newborn and engagement.  Contact Us today!