An Afternoon at Princess Point | Hamilton Family Photography
Author: Dan Amyotte
Originally Posted: August 6th 2019
This lovely family session took place at beautiful Princess Point in the Cootes Paradise area of Hamilton.  It is a gorgeous setting along the water with scenic trails.  An abundance of sitting logs and weeping willows proved to be terrific backdrops.  Thankfully it was early enough in the day that it wasn't sweltering hot out and the rain was able to stay away.  It made for a wonderful photography session.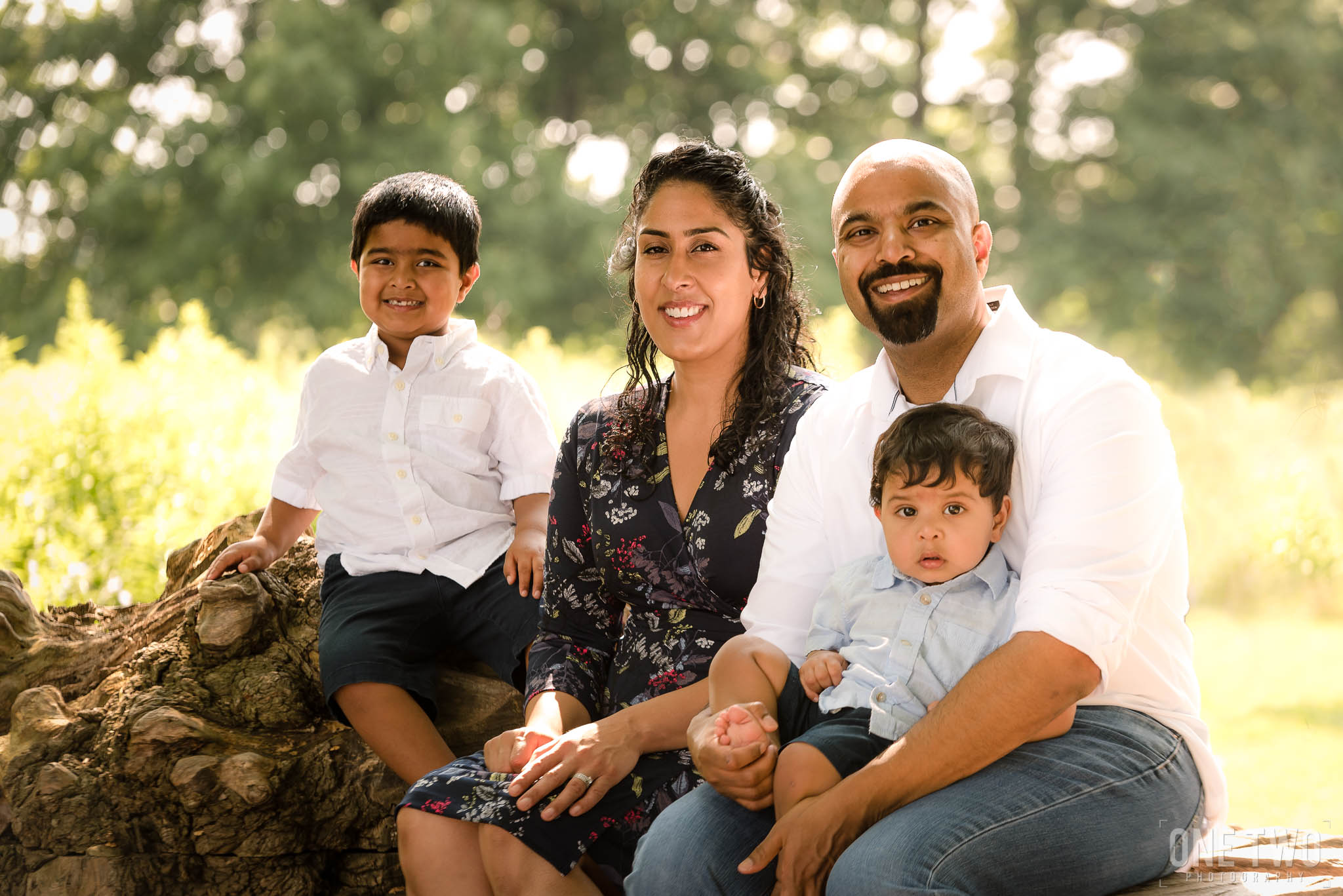 It is always gives me a wonderful feeling when I get to photograph a family more than once.  It shows they've enjoyed my creative process and cherished the memories they've made with me.  It's also so much fun to see how the kids have grown since last time.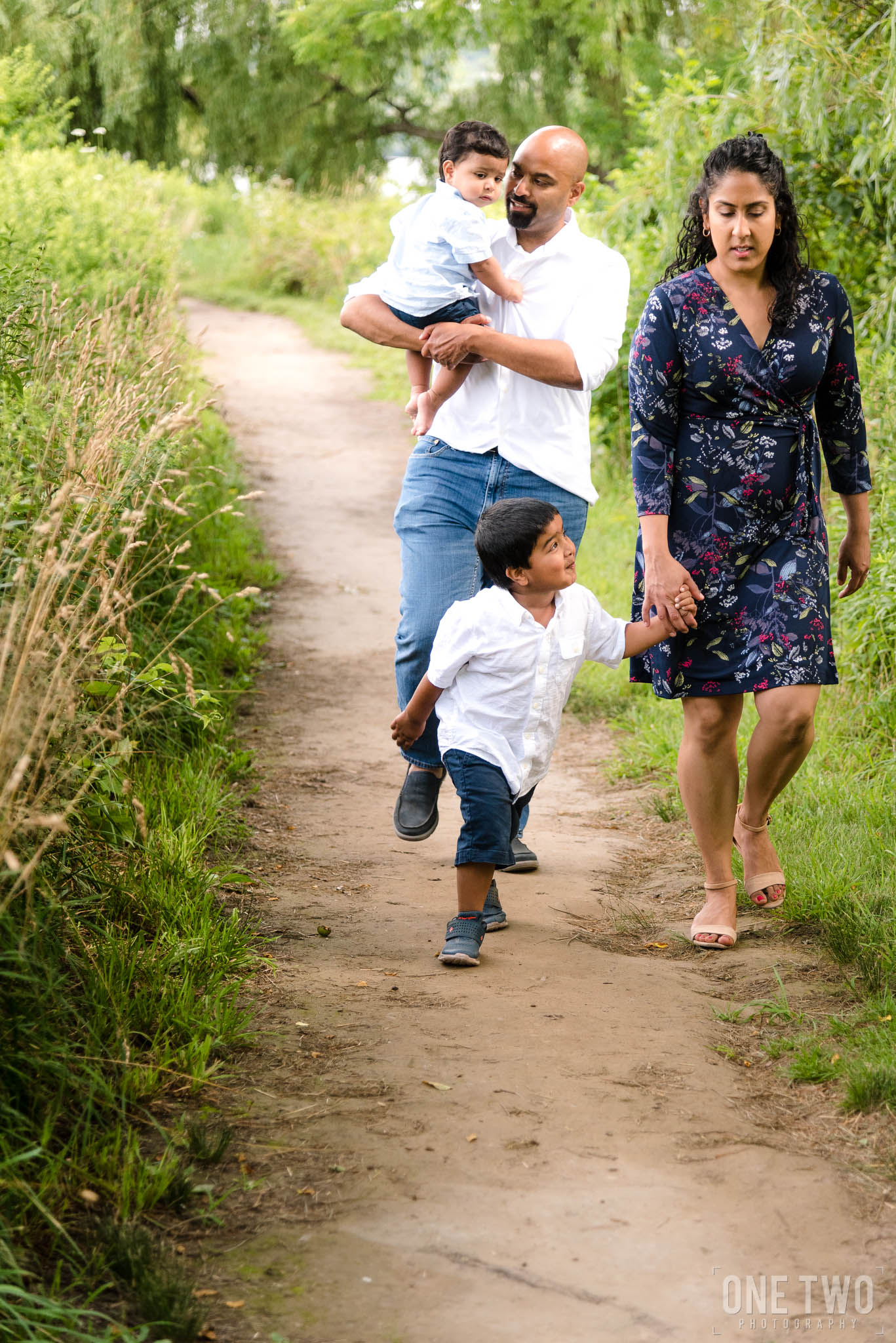 I first took newborn images of little Jaiden.  I just can't believe he's over a year now.  Does time ever fly.  My own son will be three soon and I just want to stop him from growing.  Being able to help photograph this point in time for the Sharma Family with their boys is so special.  I remember Jaiden being a very curious and calm baby.  He was so comfortable in all poses and slept like a champ.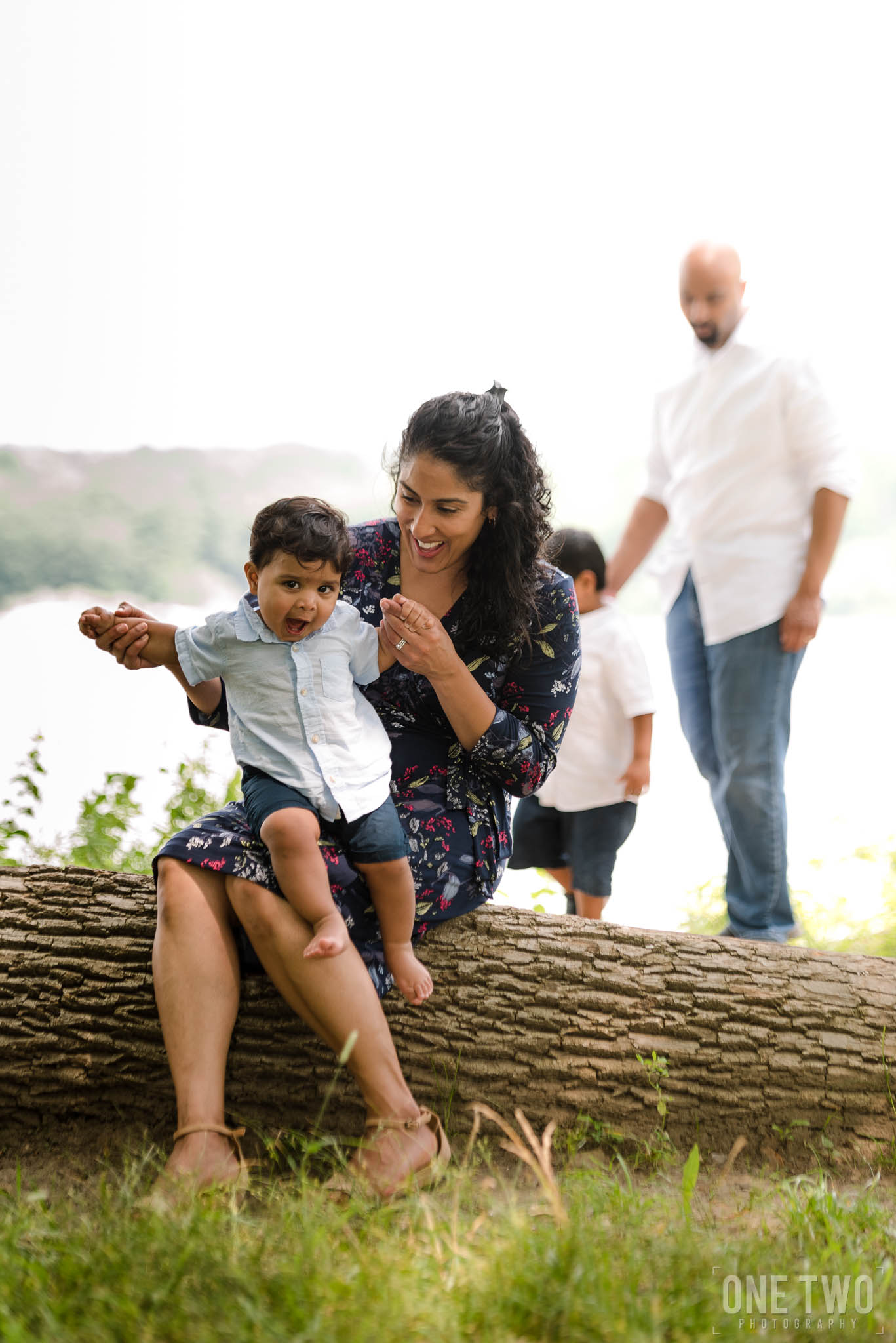 Big brother Kian is a little more rambunctious, inquisitive and adventurous.  It seems nothing has changed.  Mom and Dad will have their hands full with these two I'm sure.  They're so sweet and a lot of fun!  Thanks for a fun morning.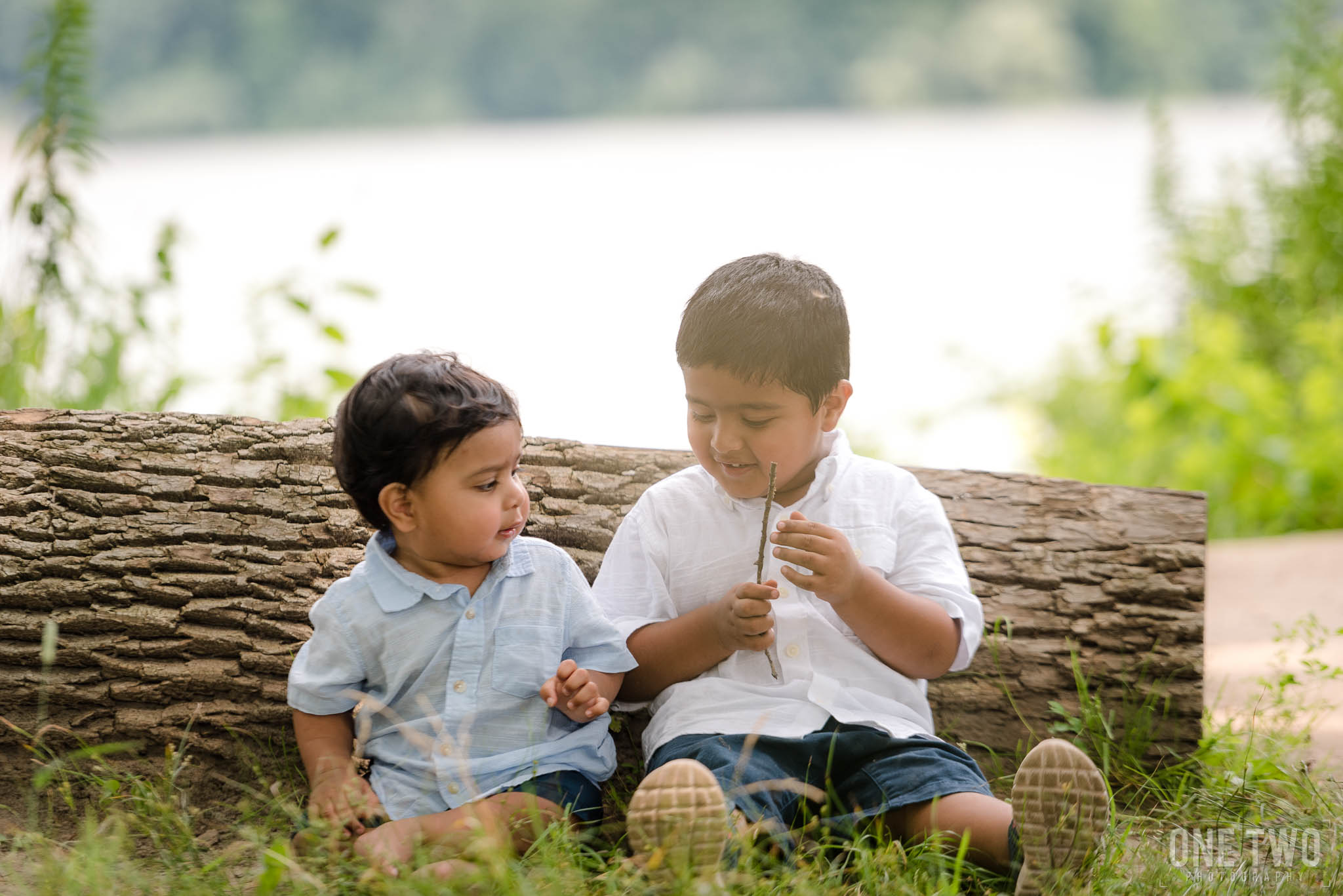 Overall it was a wonderful session on a lovely afternoon.  Couldn't have asked for better weather.
To view the full gallery or to purchase prints, click here.
If you're interested in a similar session, OneTwo Photography offers a variety of family sessions, including portrait or candid sessions in the Hamilton area.  Contact Us today!