Feisty Felix | Newborn Photography
Author: Dan Amyotte
Originally Posted: Thursday July 25th 2019
Little Felix came into the world on June 20th.  His three sisters and one brother were eagerly awaiting his arrival.  Four year old Corban was the most excited as it meant he would not longer be the baby of the family.  Mom and Dad overjoyed to add another to their already large family.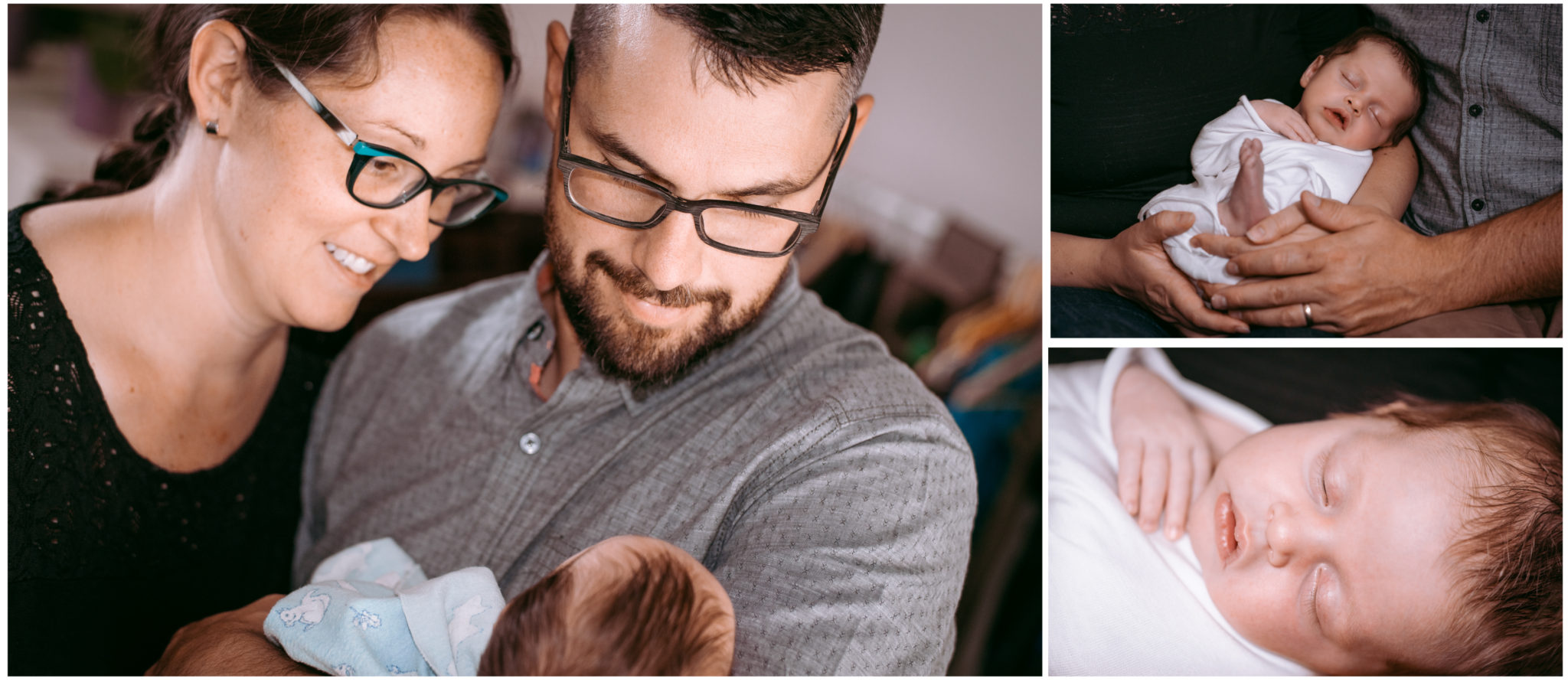 I laid Felix down on a blanket to begin the session, moments earlier he had been fast asleep as I set up lights and other equipment.  Suddenly his eyes popped open.  His eyes grew bigger as he stared outward. I tried to shush him back to sleep, but it was not meant to be.  Still, I took a few shots, I briefly glanced at the screen on my camera and noticed this little gem.  His tongue sticking right out at me.  I knew I would be in trouble.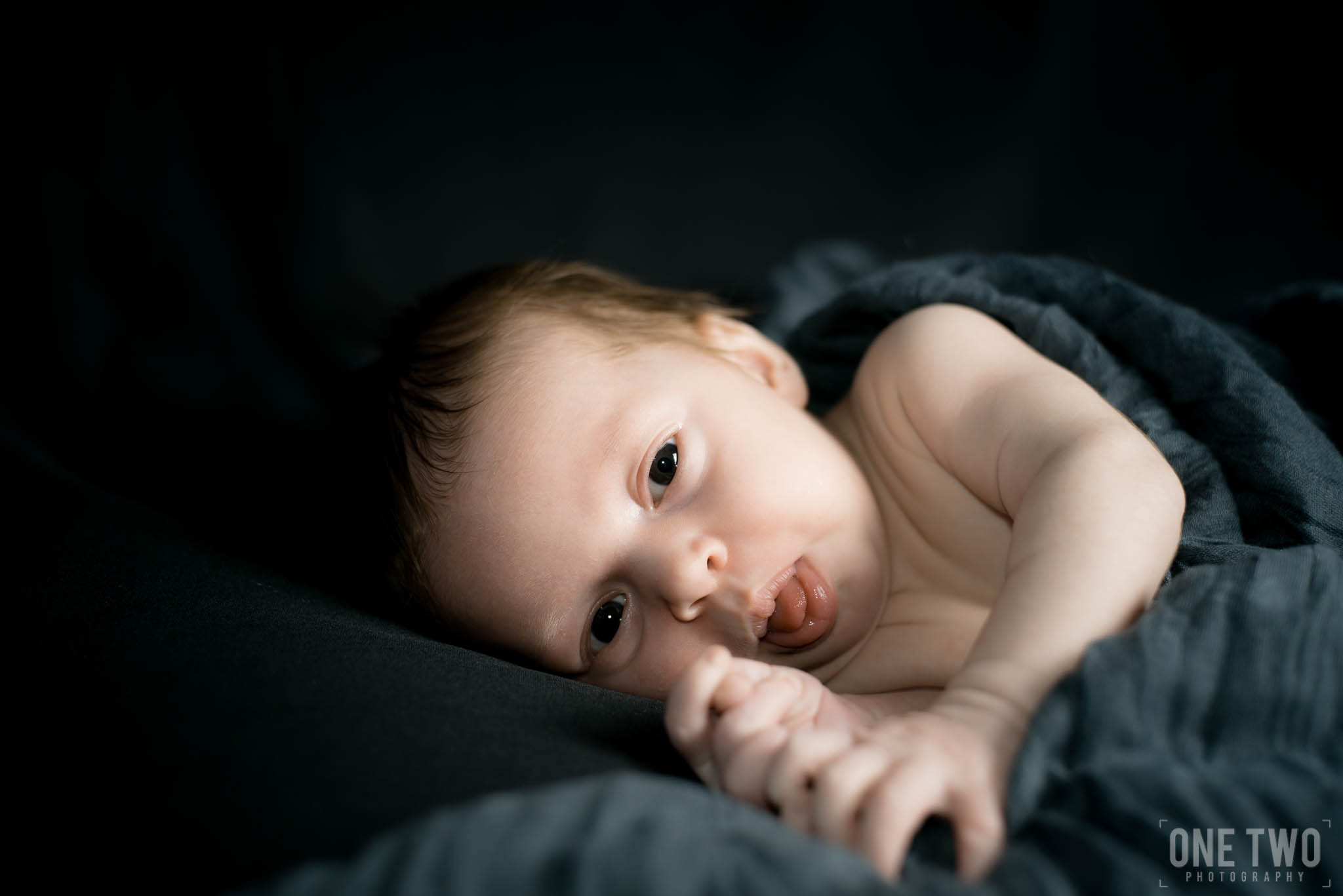 The night before I was to meet Felix, a medical emergency forced him into the hospital.  An intestinal blockage required two surgeries to repair.  Throughout the ordeal Felix continued to be brave and strong, I'm sure two qualities that will remain with him through life.  Even stronger however were his mom and dad,  I can't imagine.  I'm sure it was a very stressful few weeks.  A very big thanks to the doctors and nurses at McMaster Children's Hospital who helped with this miracle.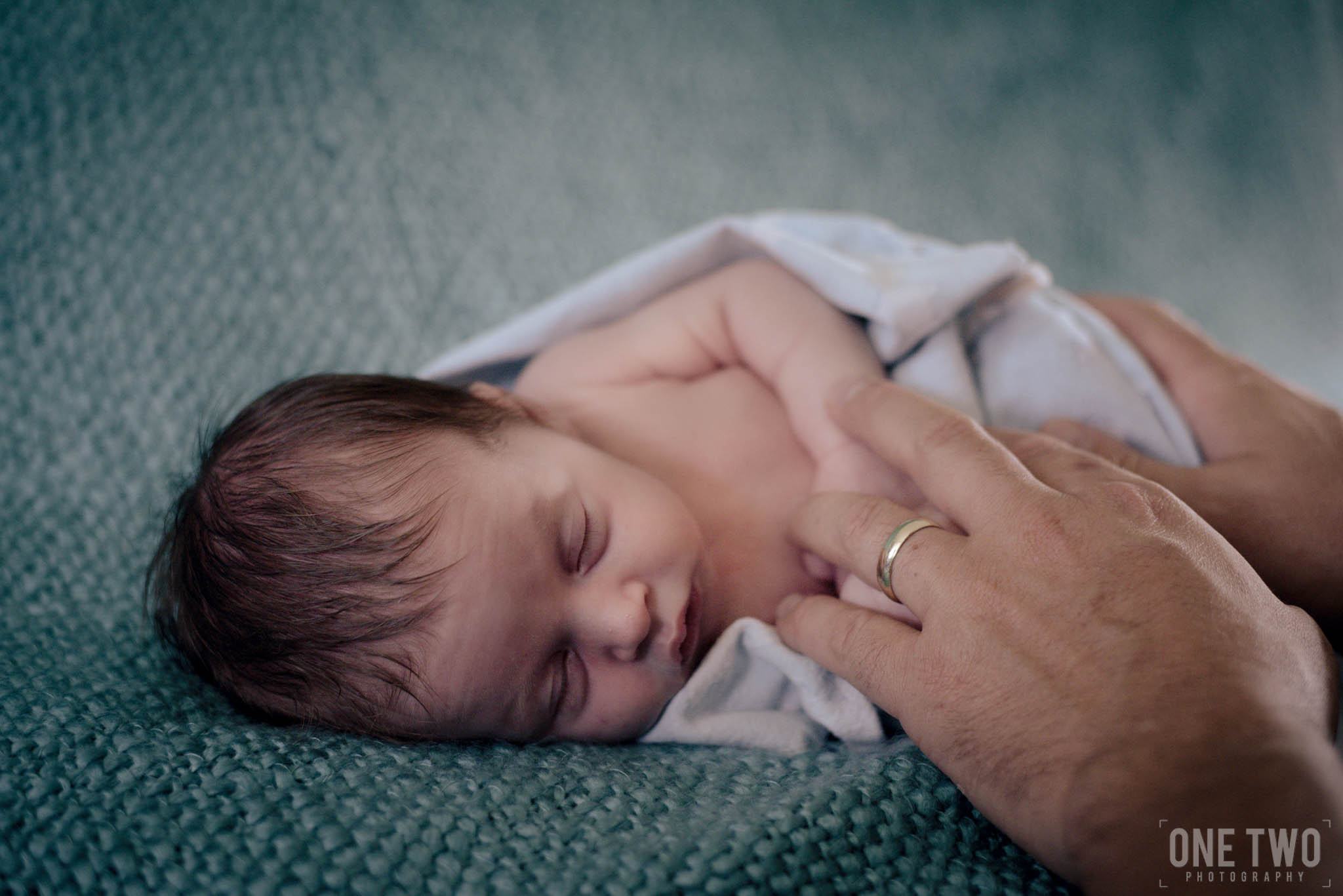 Thankfully, Felix made a full recovery and was soon back at home with his loving family.  Felix is a very lucky guy to be surrounded by such love.  I could immediately tell this was a very close, happy and caring family.  It truly warmed my heart.  A sign of this was that Felix was not happy being left alone to be photographed.  He much preferred being held by mom and dad or any one of his siblings.  It was the only time he was really calm and quiet.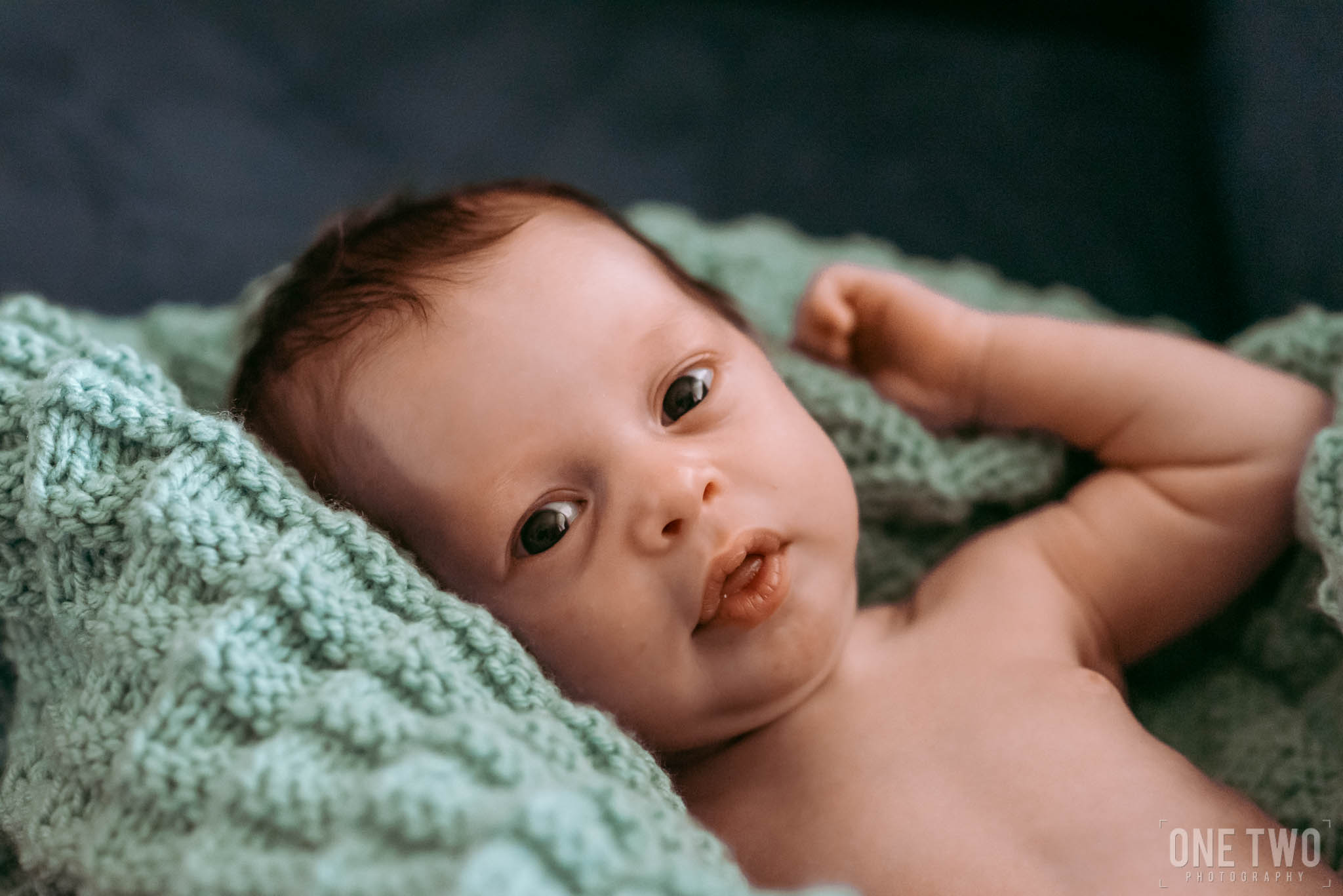 Overall it was a wonderful session and I hopefully not too stressful for Mom and Dad.  I hope I was able to help create some memories that last a lifetime, as those kids will grow up before you know it!
To view the full gallery or to purchase prints, click here.
If you're looking for a similar session, OneTwo Photography offers a variety of newborn sessions, including portrait or candid sessions in the Hamilton area.  Contact Us today!