Wesley | Newborn Photography
Author: Dan Amyotte
Originally Posted: February 16th 2018
When Chris and Melissa woke up on the morning of January 14th they were expecting a typical lazy Sunday filled with a bit of tv, maybe a walk, and relaxing before another work week.  Little did they know this would be the Sunday to turn their world upside down.  Little Wesley had other plans and decided to make his appearance a week early.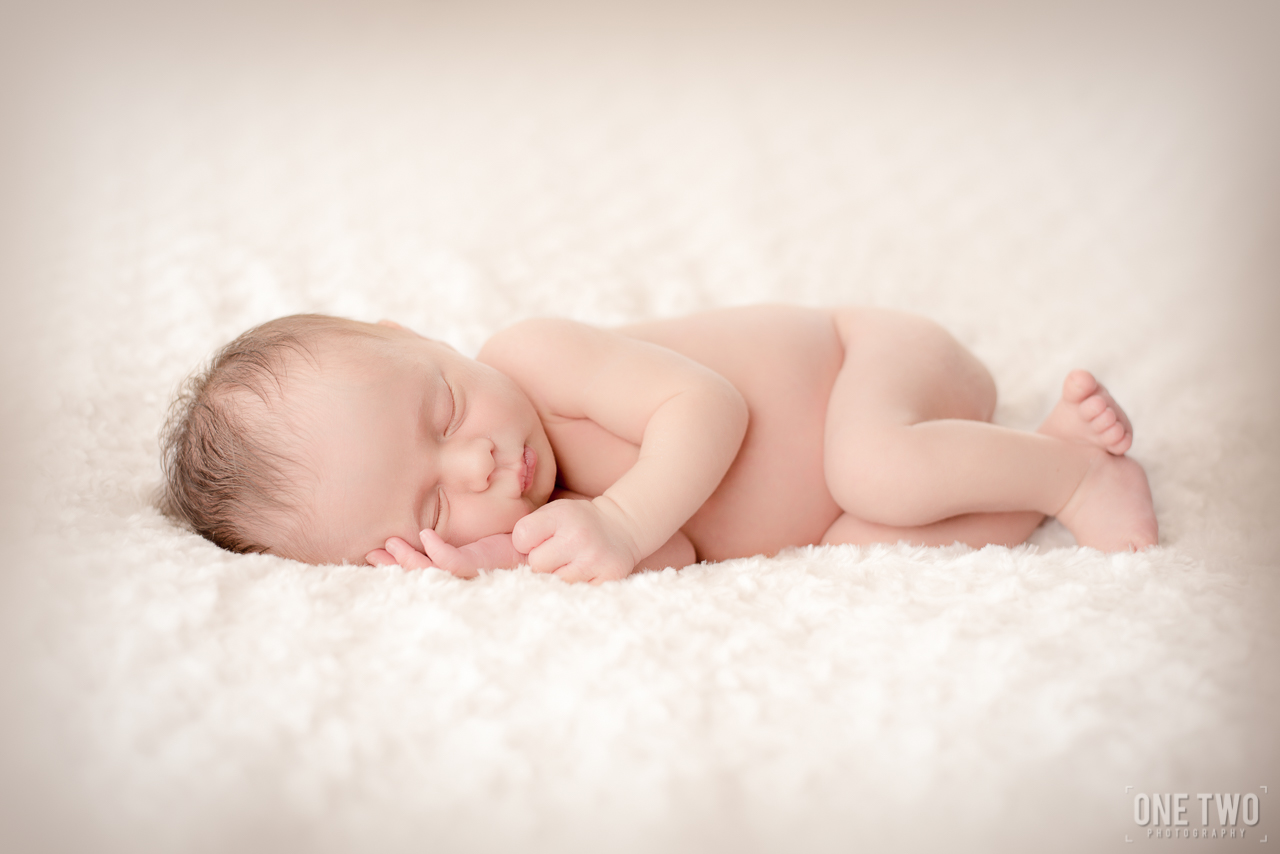 It was about two years to the day that Chris, Melissa and I were braving the cold out on a frozen pond while they both skated circles around me as I snapped their engagement pics.  Their wedding would be later that the summer.  It was a beautiful August wedding filled with family and friends.  Fast forward about a year and a half and here we are.  Another new beginning for this beautiful family and their new bundle of joy.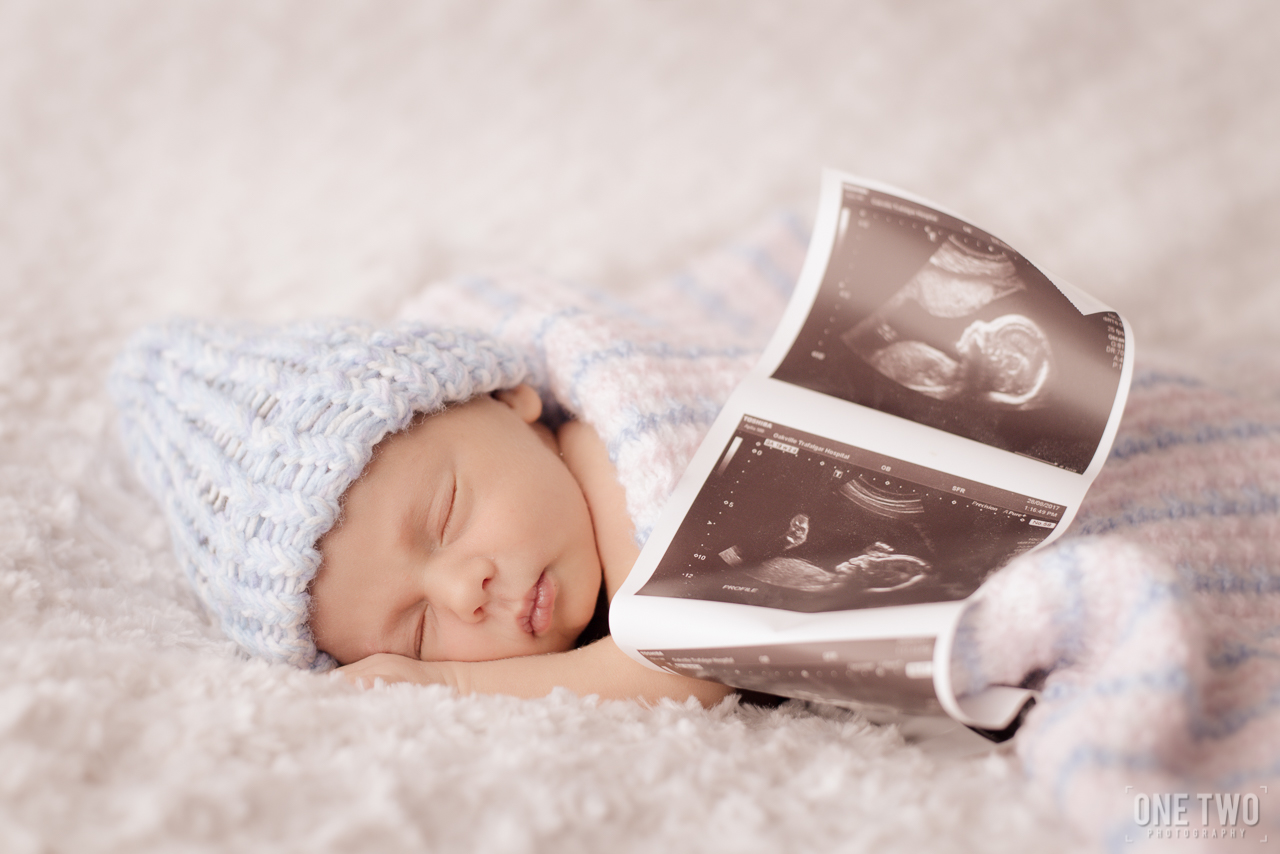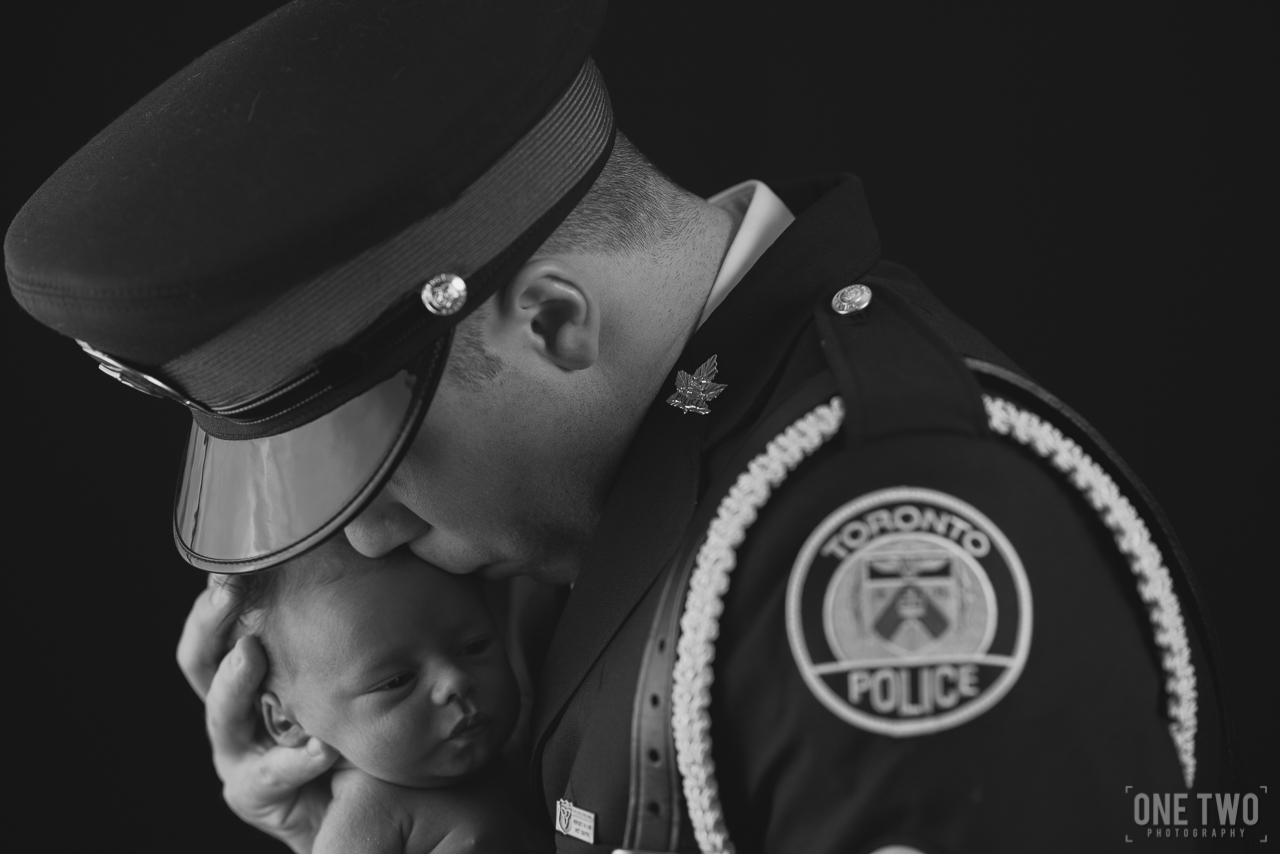 And what cute little guy Wesley is.  He's so small and so perfect.  With an 18 month old toddler at home, I had forgot how small a newborn baby could be.  I started thinking was my Leo ever that small?  This just goes to show how quickly they grow up and before you know it they aren't that tiny little thing that fits in the palm of your hands.  Cherish every moment, as best you can between feeds and diaper changes.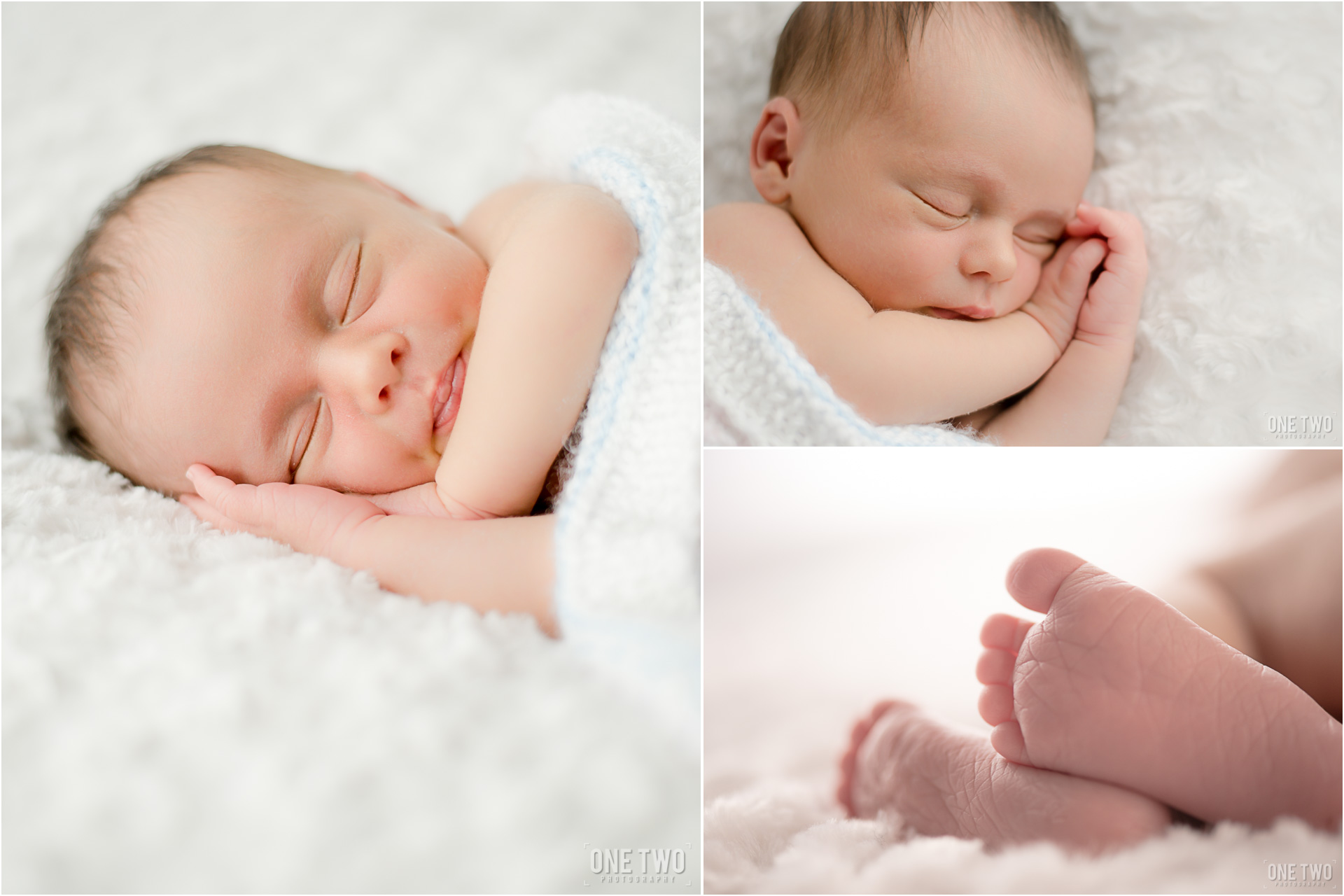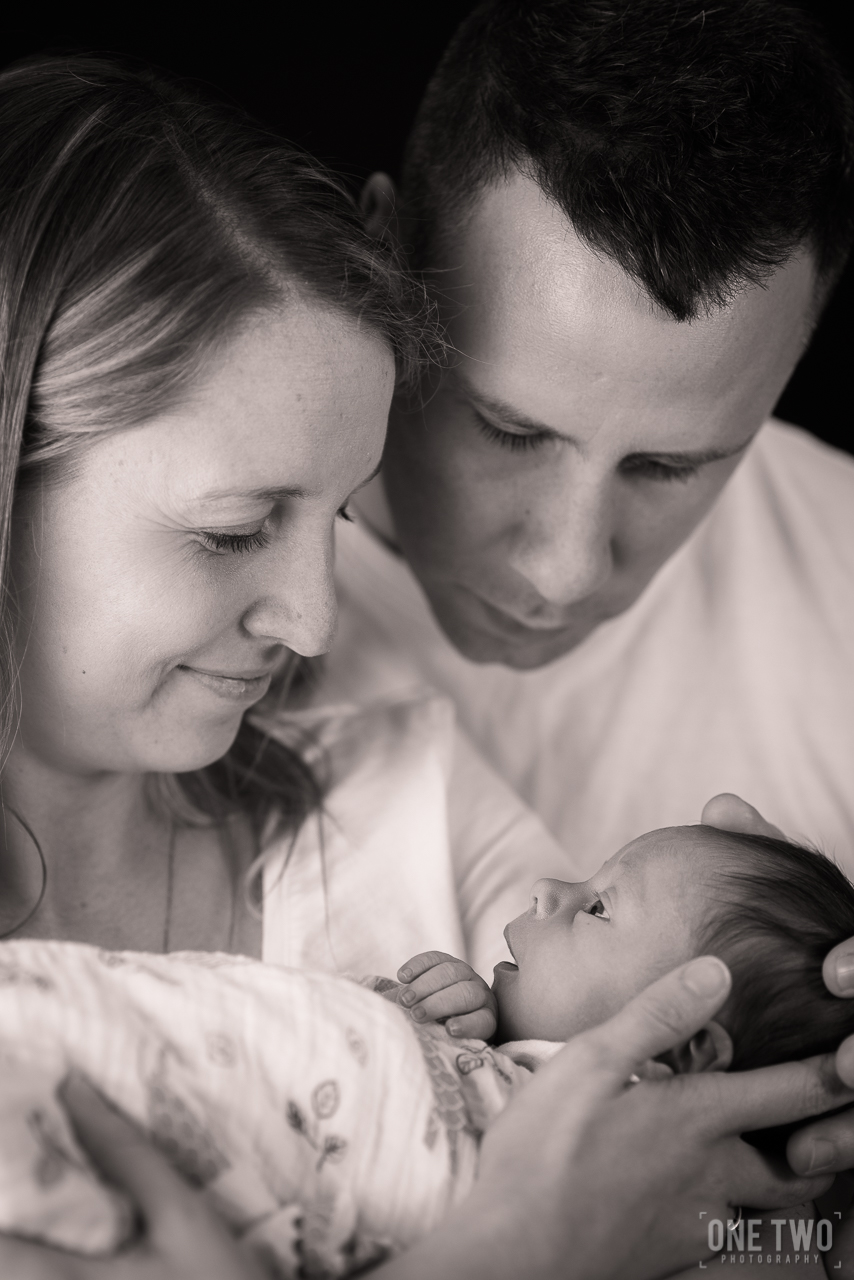 Toward the end of the session little Wesley was done being in the spot light.  Whatever posing direction I gave him he snubbed his nose at and did as he pleased, which was mostly crying – the nerve of him!  Melissa stepped in and did what any mother would do and gently rocked her baby to calm him down.  Not concerned with the posing I kept shooting and captured one of my favourite images of the day.  The bond between mother and baby is something else!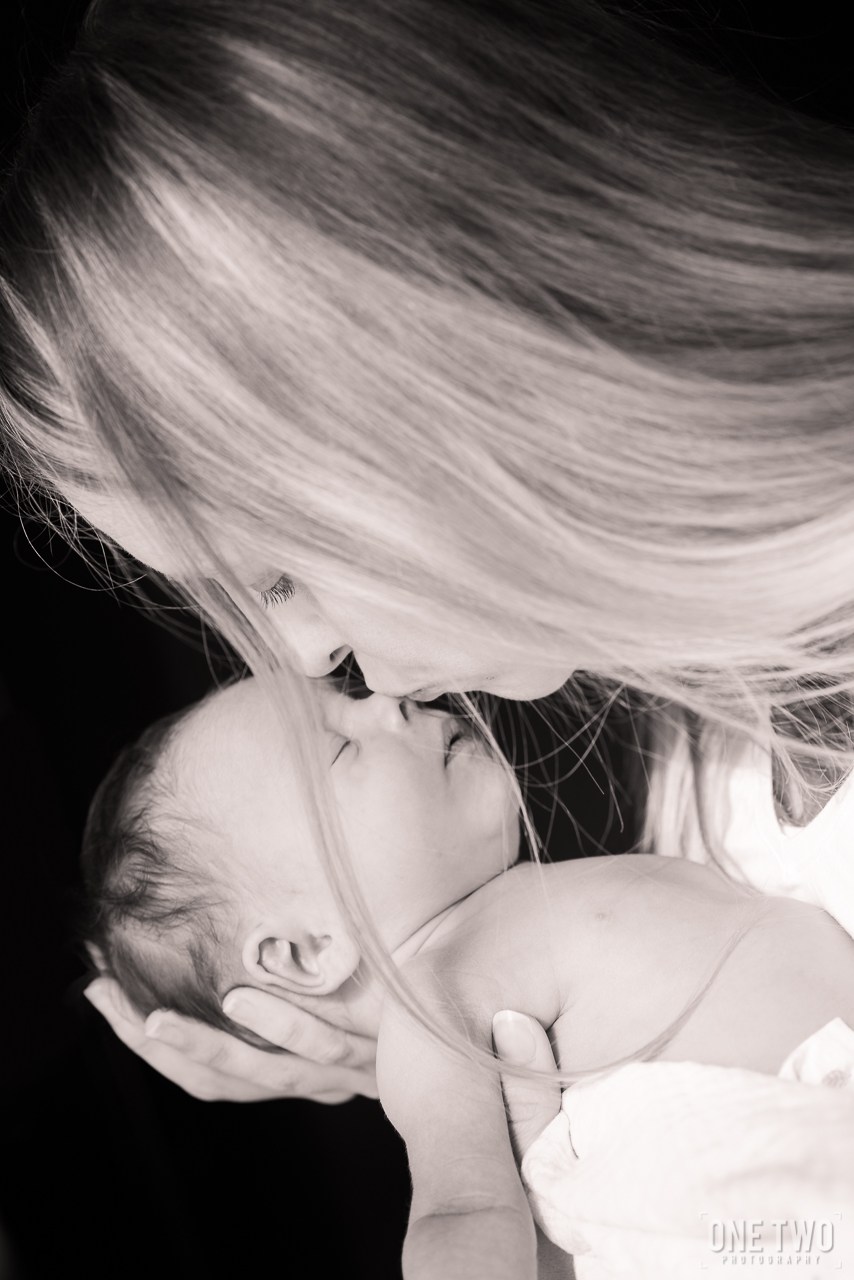 Congratulations to you both, and like I said, cherish these moments when you can, because he will never be this small again.
To view the full gallery or to purchase prints, Click Here.
If you're looking for a newborn session, OneTwo Photography offers a variety of family sessions, including portrait or candid sessions in the Greater Hamilton area.  Contact Us today!