Introducing Mini Sessions!
Author: Dan Amyotte
Originally Posted: September 5th  2018
OneTwo Photography will be holding it's very first mini session.  And I can't think of a better session theme than Fall!  As much as I'm going to miss summer and most certainly not looking forward to winter, fall is a nice in between and definitely one of my favourite season to photograph.
What a perfect way to enjoy the season than a quick photography session in the crisp air, amazing colours and maybe even a pumpkin spiced late.  With back to school it's also a great time to capture those back to school family photos or how about a romantic couples portrait with a beautiful fall foliage backdrop.
Mini sessions are also a great way to get a glimpse of the OneTwo Photography experience.
The 2018 Fall Mini Session will be offered at a great price of $99
Details:
The session will occur on Saturday October 20th 2018 with a rain date of Sunday October 21st.  On the day of the session if it looks like we may need to reschedule or postpone I will send a text message to everyone in the morning.
Once the booking process is complete, I will email clients to lock in their preferred session times.
A location is yet to be determined however will take place in the Ancaster area.  An exact location will be determined closer to the event as I want to pick the best spot with the best fall colours.  Once a location is determined, the exact address, directions and parking information will emailed
The session will include 20 minutes of photography and include 5 edited images.  The full session digital images may be purchased at an additional cost of $25.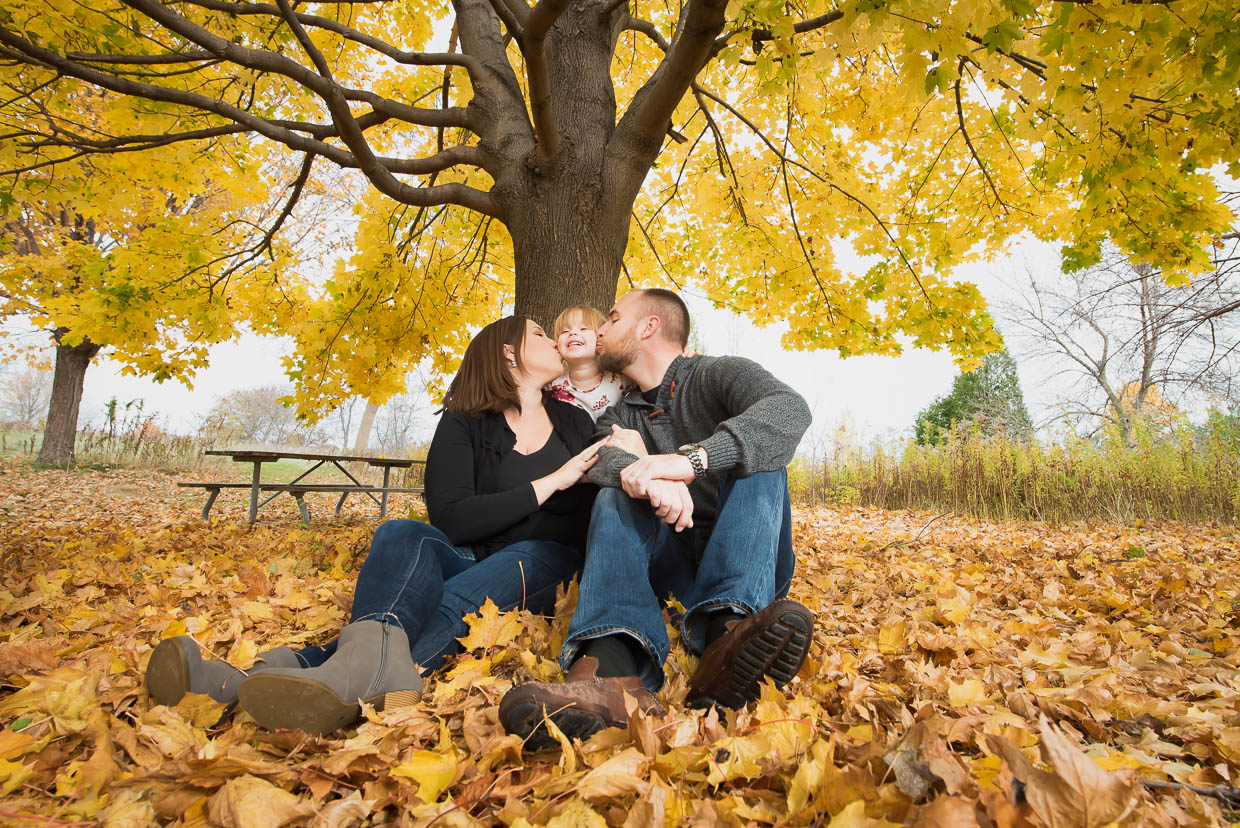 What to Wear:
Choose outfits that reflect your personal style, whether that be casual or dressy.
You can go for something colorful, bright, and trendy or something more subdued and classic.
You don't have to match but it's always best for family members to coordinate style and colours, generally I suggest to everyone go off of what mom is wearing as she is always the best dressed!
Preferred colours are dark blues, purples or reds and white/black.  Busy patterns should be avoided.
Helpful Hints:
Due to the short nature of mini sessions, only the immediate family will be allowed to participate.
Please arrive 5-10 minutes prior to your scheduled session as this makes it easier to get organized and you don't miss out on any session time.
If you arrive late you'll be cutting into your session time and it cannot be rescheduled.
A reminder that the session fee is non-refundable.
If you have any further questions, don't hesitate to send me a quick email.
Spots are very limited and are available on first come first serve basis. So hurry up before it sells out!