Wall Art | OneTwo Photography
Author: Dan Amyotte
Originally Posted: December 17th 2018
Awesome news with OneTwo Photography. As you may know OneTwo specializes in family and portrait photography. However I am also a landscape artist as well. In fact my still photography journey began with landscape imagery. This passion for photography eventually transformed into what it is today, capturing memories and special moments for families in all stages of life.
When I initially launched www.onetwophotography.ca I had a small section dedicated to these landscape prints. As more attention was placed toward newborns and families the print section was unfortunately forgotten.
I am pleased to announce my fine art is once again for sale. I have a variety of images available. From the picturesque backroads of Muskoka cottage country to the exotic shores of the Caribbean to right at home with the hidden natural beauty of the Hamilton area.
I hope you enjoy my unique perspective of some well known locations as well as a few hidden gems. I believe any one would make a wonderful addition to your home.
A very popular photographic location in the Hamilton area is 50 Point located on the shores of Lake Ontario, a simple Google search will show hundreds of images. I have been going to this location for many years and recently time is taking its toll on these historical and slowly nature will reclaim and it will be as if they were never there. This image was shot at sunset and the sky was turning a soft pink hue. In order to standout from the masses of the iconic pier posts I slowed down the shutter in order to blend the water beautifully into the sky.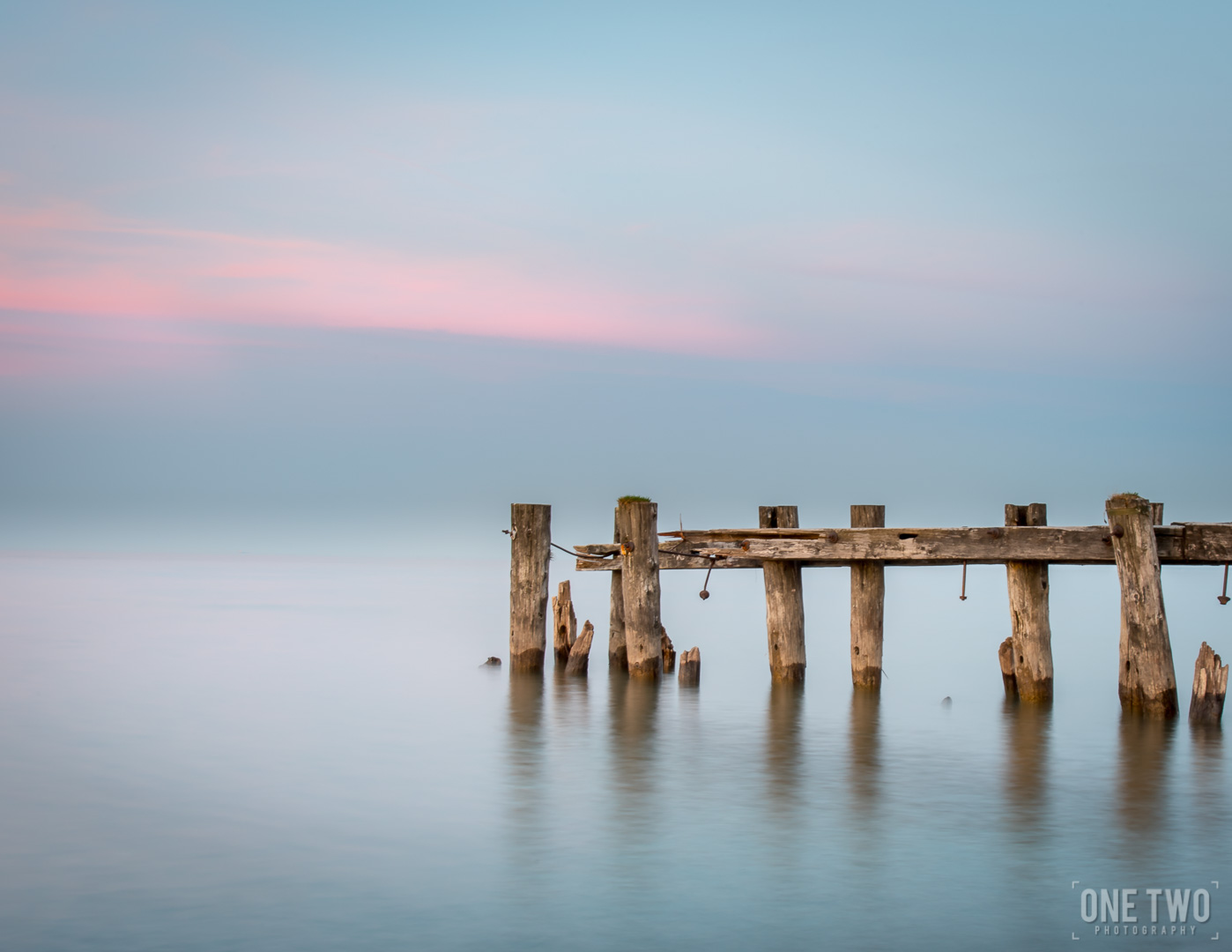 This next image were taken from a recent trip to New York City. (read the NYC blog here).  Prior to the trip I had a few photographic goals in mind, one of them being capturing the iconic New York fire escapes.  It's just something I associate with the city. I remember watching cop shows when I was younger and theres always a chase scene on those old iron ladders.
Subscribe below to be in the to know when new content and items are uploaded.  And be sure to follow @onetwo_photo as content will be uploaded there as well.