Ruba & Omar | Engagement Photography
Author: Dan Amyotte
Originally Posted: May 23rd 2018
The Burlington waterfront has become one the more popular attractions in the city and as such Ruba and Omar chose this location to commemorate their recent engagement.  It was packed with couples and families enjoying one of the first nice weekends of the year.  The forecast did call for rain but the photography gods were smiling upon us and we were spared.
The timing was perfect and the cherry blossoms in Spencer Smith Park were in full bloom.  We were able to beat the crowds and get a few shots under the gorgeous blossoms.
Along with the cherry blossoms there are tons of beautiful locations by the Burlington waterfront, including a creatively and uniquely designed pier, a large park area and a lovely walking path along the shoreline.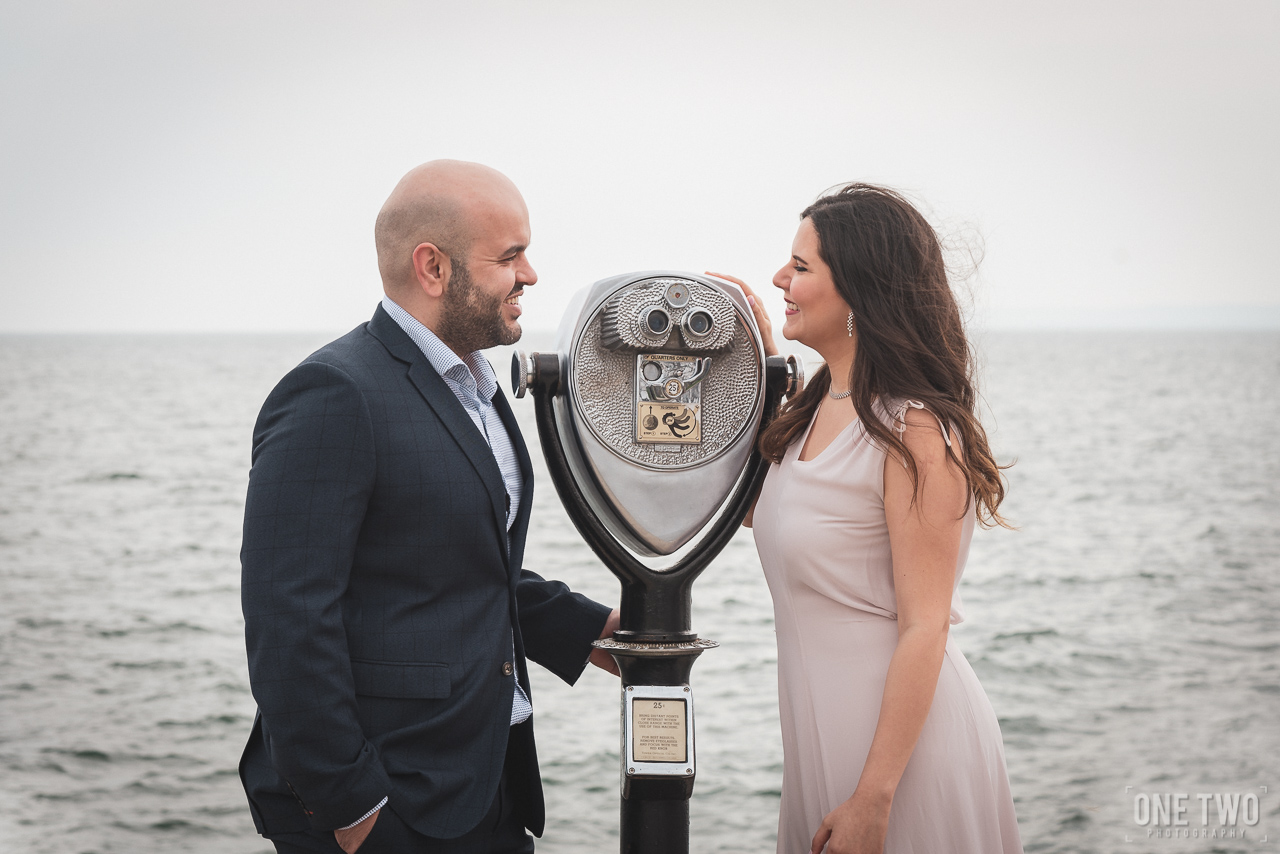 Ruba and Omar had a unique twist with their shoot.  Their traditional engagement is to propose among family and therefor they hadn't worn their rings yet.  This meant on our afternoon engagement session would be the first time Ruba would wear her engagement ring.  Omar would also be donning a ring for the first time. 
They wanted to keep that moment for just the two of them to share together.  I felt so lucky and proud to have been able to capture that very special moment!  Later that afternoon that shared their engagement with close friends and family.
It almost makes me want to exclusively photograph actual surprise engagements!
We found an amazing location along the shoreline where Omar got down on one knee and essentially proposed to the very beautiful Ruba.  Her radiant smile showed just how happy she was.  It was an exciting moment for the couple.  
Congratulations to the lovely couple and I hope you enjoy this new chapter in your lives.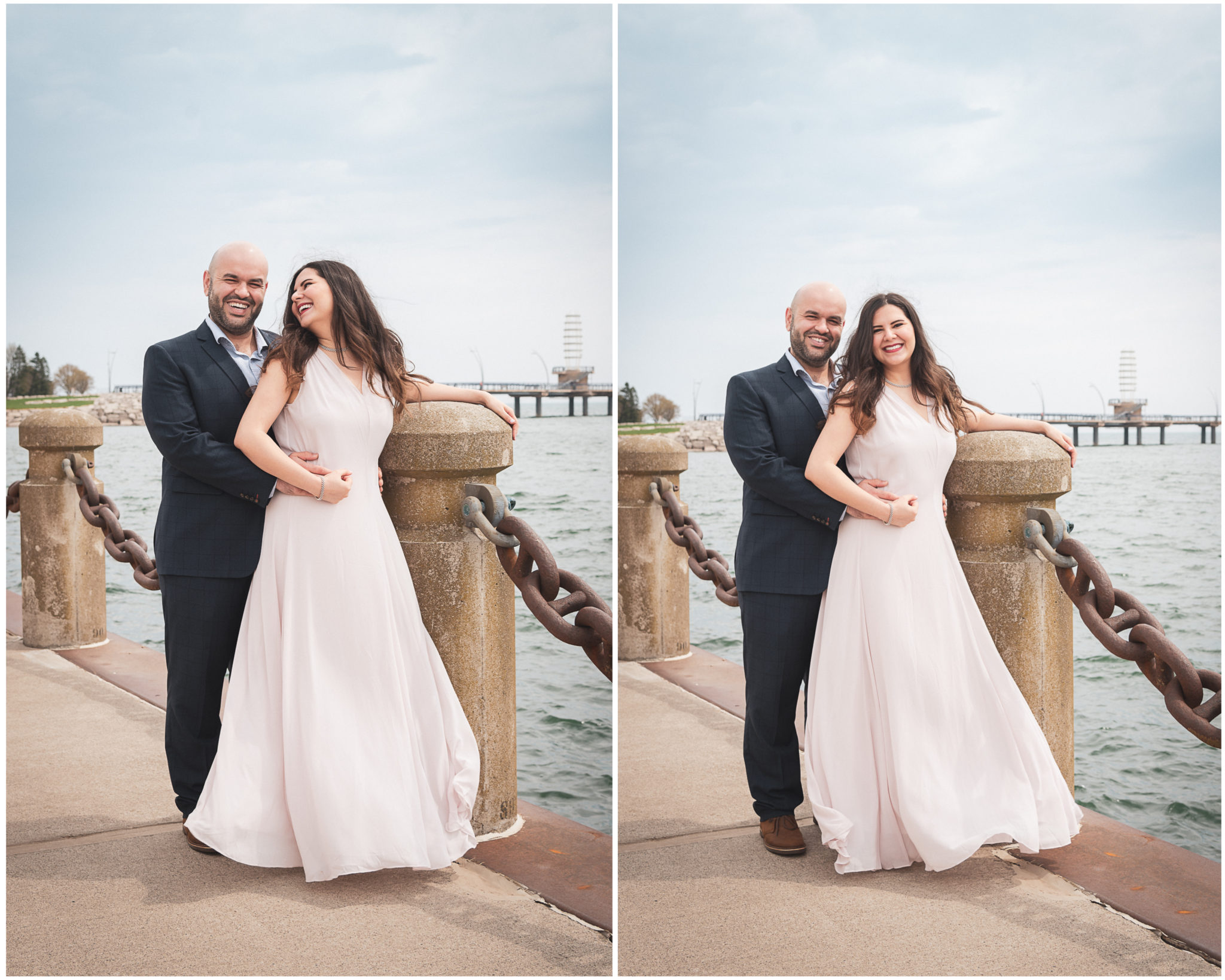 It was a great session and one that I am very proud of.  The couple were excellent models and the location was superb, even the weather held up.   I hope I was able to help create some memories that last a lifetime for the Thivy family, as those kids will grow up before you know it!
To view the full gallery or to purchase prints, click here.
If you're looking for a similar session, OneTwo Photography offers a variety of engagement sessions, including portrait, candid sessions and even surprise proposals!.  Contact Us today!